My great great grandfather Amund's brother was Peder (1848 - 1907). Peder emigrated from Granvin Norway to work as a carpenter in Lodi, Wisconsin. There he married Madli Hansdatter Spilde in 1885 with whom he had no children. Madli was the daughter of Hans Hansson Spildo (1813 - 1893) and Anna Vivas (1823 - 1914). Hans had previously been married to Madli Westrheim (or Hakastad) in 1843 with whom he had a son Hans born in 1849. Hans and son emigrated in 1850 to America after Madli's death. He married Anna Birgesdtr. Vivås from Voss in Woodstock, IL in 1851 before moving to Wisconsin.
Hans Hansson (1813-1893) was the son of Hans Olavson N. Spildo (1766-1829) and Ragnhild Persdtr. Skår (1769-1855) and brother to Brita Hansdtr. Skår (1808-1884). Brita is Anna Olavsdtr. Spildo's (my great great grandmother) mother. Therefore, Anna Olavsdtr. Spilde and Madli Hansdtr. Spilde are first cousins who married brothers Amund and Peder Glimme. Hans Hansson Spildo is my great great great granduncle. Madli was my great great grandaunt on the Glimme side.
Hans H. (1850 - 1902) appears to have been a lawyer in Red Wing, Minnesota; Madison, Wisconsin; and Tacoma, Washington. The following article on Han's son Lawrence H. gives more information on the family.
History of Columbia County WI 1914 - page 461:


L. H. Spilde. From no country has Wisconsin received a greater proportion
of its population and no finer stock than from Norway. The Norwegians
were among the early settlers in Columbia county, and one of the families which
deserves mention in this history was that of Spilde, which has been
identified with the towns of Dekorra and Arlington since pioneer times.
Mr. L. H. Spilde is a son of the original emigrant. with the exception of
four years in Iowa, he has spent all his life in Columbia county, and is not
only a substantial farmer, but has been honored with civic positions.
Born in the town of Dekorra, February 9, 1854, L. H. Spilde is a son
of Hans and Anna (Berguson) Spilde. both parents came from Norway. The
father was twice married, the name of his first wife having been Madli Westrheim.
On coming to Columbia county, Hans Spilde first settled in the town of
Dekorra. He found land which had not yet passed from government
ownership, and settled on a tract of one hundred and sixty acres. Like many other
early settlers, he had practically no money and depended upon the labor of
his own hands to supply the necessities of life to his family. His first home was in the
nature of a dugout, and from that his household moved into a log building.
From Dekorra he finally moved to Arlington, and was in debt
for practically the entire amount which he proposed to pay for the land.
It was by a process of long industry, continued through a number of years,
that he rid himself of the burden of debt and established a home free from
obligation and containing the substantial comforts of life. The first
building put up on the land was a little house fourteen by sixteen feet,
and it served as a habitation for several years, until greater prosperity
enabled him to give his family a better home. There the father spent his
last years and died in 1893. He was a member of the Lutheran church. The
mother is still living and has her home with her son, L. H. Besides the
last named, there is a half-brother, Hans, and a sister, Madli, who
married Peter Glimme, and her death occurred in 1898.
Mr. L. H. Spilde married Anna Davidson, a daughter of Goodman
Davidson. Their little family of children are mentioned as follows: Alice, born May
8, 1876, died at the age of sixteen years; George, born December 27, 1879,
died July 19, 1899; Edna, born March 17, 1883; and Lawrence, born December 2,
1895. Mr. L. H. Spilde now has the management of four hundred and twenty
acres, a splendid estate, both in size and in the resources and improvements.
Since he assumed the burden of its management, he has improved it in many ways,
and practically all the present buildings were erected by him. For several years he
has served a chairman of the town board. In politics the family has been Republican
for many years.

---
Smokey Hollow (Arlington) Norwegian Lutheran Cemetery
Lodi, Columbia County, Wisconsin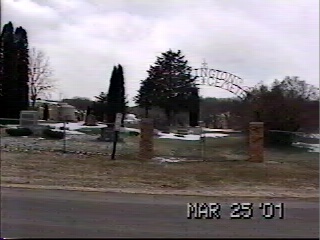 Spilde Family Plot
(Click to view larger images)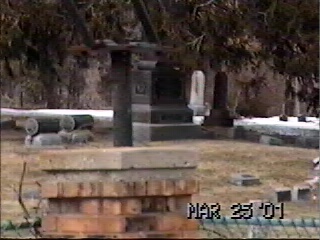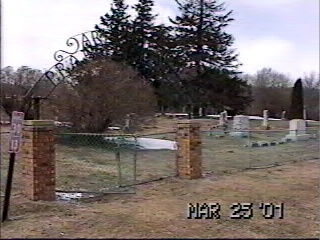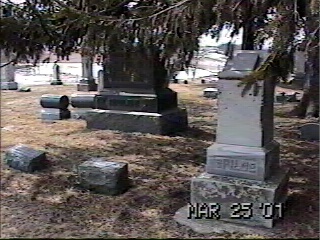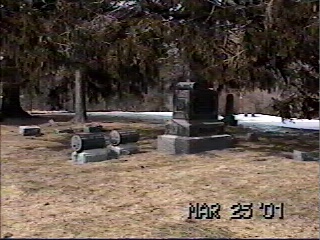 Hans Hansson Spilde (Sep 15, 1813 - Jul 16, 1893) & Anna H (Anna Birgsdtr Vivas) Spilde (Jan 6, 1823 - Mar 22, 1914)
3 Children
Hans
Lawrence
Madli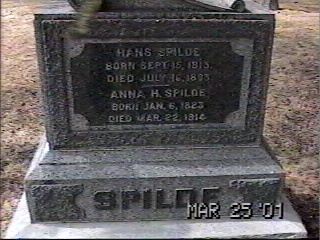 Hans Spilde (1850 - June 13, 1902) son of Hans Hansson and first wife Madli Olavdtr Westrheim / Hakastad (1821-1850)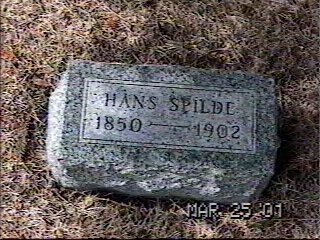 Lawrence H Spilde (Feb 9, 1854 - April 18, 1942) and Anna Davidson Spilde (1856 - 1924)
4 Children
Alice
George
Edna L
Lawrence A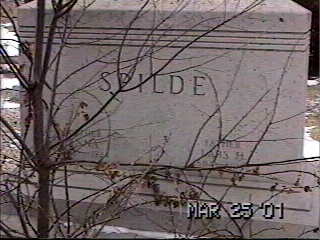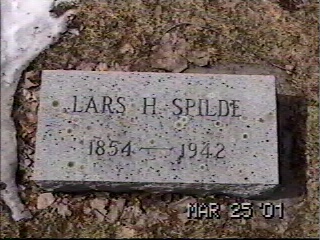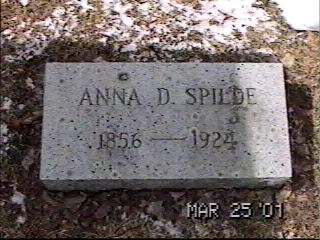 Daughter Alice (May 8, 1876 - [July 19 ?],1892)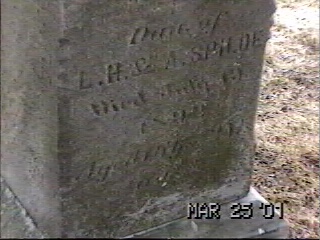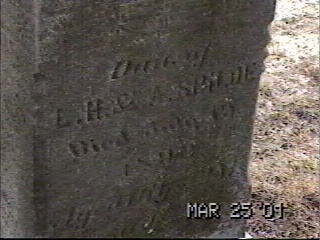 Son George (Dec 27, 1879 - [July 19 ?], 1899)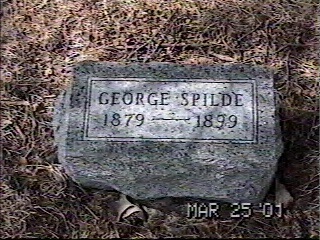 Daughter Edna L (May 17, 1883 - 1974)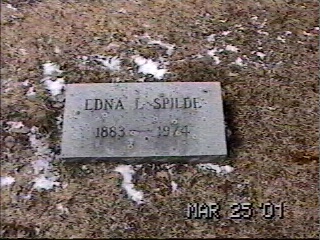 Son Lawrence A (Dec 2, 1895 - 1983)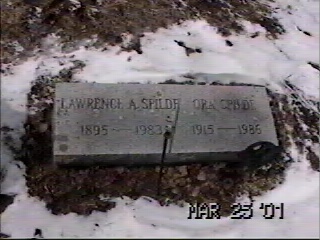 Ora Spilde (1915 - 1986) son of Lawrence A ?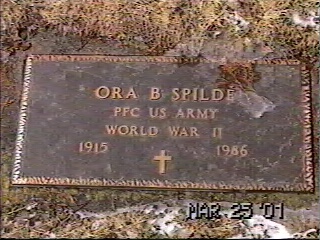 Peter K Glimme (Dec 1, 1848 - Nov 3, 1907) & Madli (Spilde) Glimme (May 22, 1858 - Oct 21, 1898)
No Children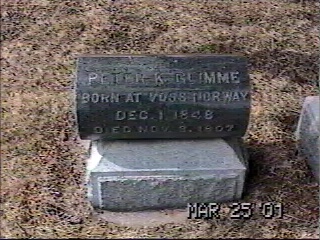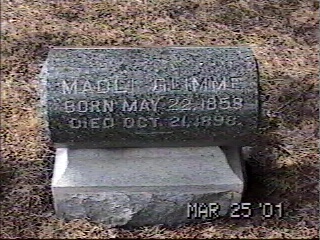 Digital Images provided by Columbia County, WI genealogy volunteers Rick & Roseanne Mills Thanks!!