Home
General Info
L
ocations
N
aming Traditions
Family Info
Additional Resources
Welcome to my site.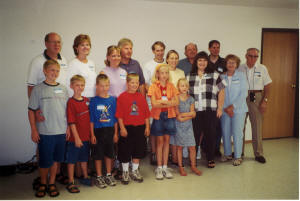 Leonard Spilde Family - July 15, 2001
Watch this site for more genealogy information on the Spilde and Glimme families.
Please email me at jspilde@hotmail.com if you find any problems with this site or would like to contribute any information. Thanks!
UPDATES:
10/4/2017

Much of my data was lost several years ago, and I discovered my backups did not include my website. I have some files that were saved in other folders, and many of the pages were located on an internet archive site. I am going through and restoring the site and updating the format.

If you have a copy of my notes pages 11-14, please let me know, it would be very much appreciated!
This page was last updated on Saturday, October 07, 2017 .




Site designed with Microsoft Expression Web 4